Dr Joe H S Rhee
GDC No. 101259
All our dentists adhere to the strict guidelines governing the profession under strict guidance from the General Dental Council (GDC) "Standards for Dental Professionals".
DDS Berlin, Germany / MSc (Oral Implantology) Frankfurt, Germany
Registered mentor of the ADI (Association of Dental Implantology) in UK
Fellow and diplomate of International Congress of Oral Implantologists (ICOI)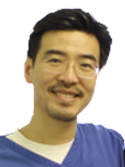 Joe is qualified in Dentistry at Humboldt University of Berlin in Germany. He has completed an MSc in Dental Implantology at Goethe University of Frankfurt in Germany and Fellow and Diplomate of International Congress of Oral Implantologists(ICOI). He is an active member of the Association of Dental Implantology UK.
Joe has been involved in implant dentistry for 10 years and he has taken many courses to extend his academic and practical skills. Moreover, he has completed a series of advanced implantology courses.
Joe thinks that every patient is seeking the improvement of their smile's appearance and teeth's function. He has the passion and vast experience for restoring damaged dentition to full function and natural aesthetics.
Joe listens to his patients concerns and assess each case carefully on individual merit and the patient's clinical, financial and emotional needs.
Joe with his pain-free approach and gentle manner helps anxious patients to relax and overcome their fear.
The combination of dental implants and cosmetic dentistry is really life transforming, and Joe enjoys bringing a smile to their faces.
After years of experience and research in science & market, he is a down-to-earth person and started search for most practical procedure, which works best using common sense without compromising the success of the treatment.
After finding this, he believes implants should be available to everyone: affordable for everyone to be happy, not snobby or exclusive.

Joe of Basingstoke Implant Centre has the passion to give your teeth and smile back including confidence!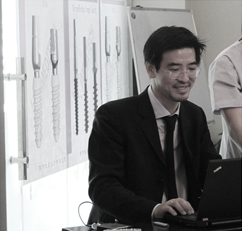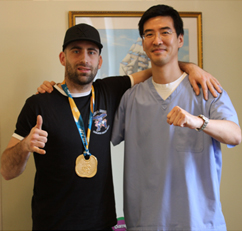 He is good with his hands, has an excellent team.
He is proud of his work and team,
It gives him satisfaction when his patients are happy about his work.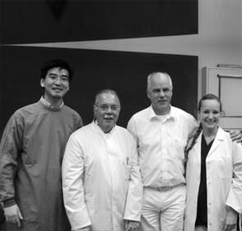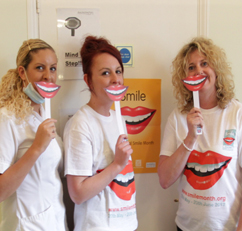 Offering patients lower cost treatment doesn't mean Suffering of quality. The Basingstoke implant centre is the proof that affordable implants don't have to mean a trip to abroad.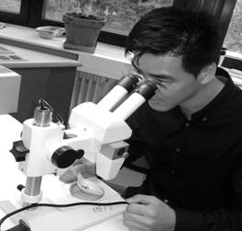 Joe's priority:
Painless procedure in relaxed atmosphere
Safety, using 3D CT scan, which will ensure there is no permanent damage of nerves etc.
Reconstruction of the dentition and the smile should last to keep piece of mind for patients and ourselves.
As least traumatic as possible and most natural way to replace lost teeth.
To take time to listen to you and always give you a written treatment plan, for you to absorb in your own time.
Joe's implant treament:
Chooses reliable & proven method. He does not like guesswork.
Uses 3D CT scanner to place the implant precisely. Placing the implant in the right position is the most crucial factor for success.
Joe's implant materials
From Implant companies which have more than 25 years of history with long term clinical study.
Biocompatible, does not cause any reaction. Titanium which is widely used in orthopedic surgery for hip replacement etc.
Implant Training/Education
Clinical training
2 semesters at the University of Berlin Curriculum by Prof Lange, Berlin
1 year with the Maxillofacial department, Clinical Implantology by Dr Herbert Kindermann, Berlin
4 semesters at the University curriculum, Master of Oral Implantology, by Prof Nentwig
Implant & Craniofacial Disorder by Prof Lauer, Frankfurt
Ideal Implant Positioning Master Class by Dr Ken Hebel, Canada
Anterior Implant Aesthetics Master Class by Dr Joseph Kan, USA
Clinical Implant Surgery by Dr Lindquist, Washington DC
Implant Reconstruction by Dr Paul Weigl
Advanced implant techniques
Bone Ring Technique, by Dr Bernd Giesenhagen, Kassel, Germany
Safe Crestal & Lateral Sinus Lift Techinique, by Dr Stratos Efstratiou
Sinus Lift: Floor Transport Technique, by Dr Shadi Daher, Boston
Connective Tissue Graft, by Prof Michael Stiller, Berlin
Complication & Periimplantitis by Prof Herbert Deppe, Munich
Nerve Repositioning, Zygoma Implants, by Prof Saader & Prof Landes, Frankfurt
Advanced Bone Graft Techniques, by Dr. Jörg Neugebauer, Berlin
Hydralic Sinus Lift Technique with Ultrasonic implant surgery, by Prof Sohn,
Sinus Lift Techinque Curriculum, by Prof Nentwig
Dr Hamza Ijaz
GDC No. 267304
Certificate in Implant Dentistry (London)
MSc Oral Pathology (London)
LDS Royal College of Surgeons (England)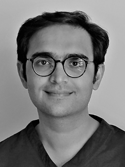 Dr Hamza IjazHamza qualified in 2010. He achieved the MSc postgraduate qualification from Queen Mary University of London in 2012. In 2016 he gained a further qualification LDSRCS from The Royal College Of Surgeons. He is committed to continuing his professional development and has recently in 2018 achieved the Certificate in Implant Dentistry to further enhance his skill set in the field of dentistry. Furthermore he is an active learner and always striving for excellence in his personal and professional life, to the benefit of his patients. Working in a relaxed atmosphere allows his patients to feel comfortable whether it is just a routine check up, or complex treatment being carried out.
Call us on 01256 465764 or email us to make an appointment with Dr Hamza Ijaz at our dental practice in Basingstoke.